Our other products are electrical protection, suicide barriers, motorcyclist protection system, accessories and temporary edge protection.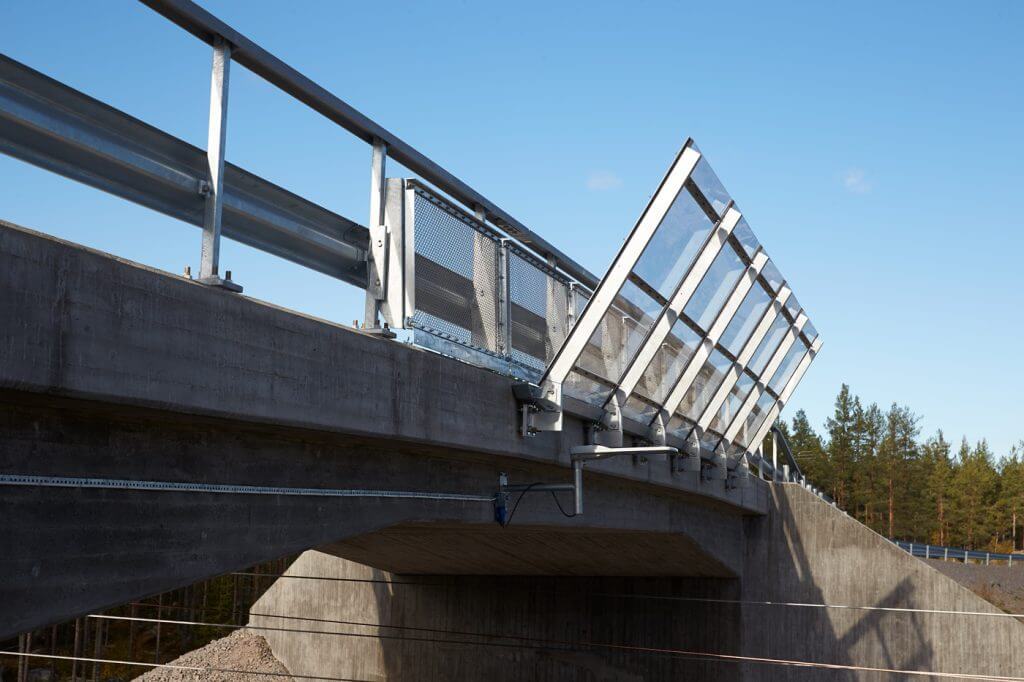 Electrical protection with polycarbonate installed on U-posts for mounting on the outside of the parapet.
To reduce the risk of jumpers, all bridges higher than 14 meters must now be fitted with suicide barriers.
Motorcyclist protection system
To reduce the risk of injury to vulnerable road users, the safety barrier can be fitted with motorcyclist protection system.
Temporary edge protection