Safety barriers and parapets
The guardrails can also be divided into different areas of use, such as safety barriers, median barriers or parapets. These guardrails all have in common that they must be CE marked and tested for a containment level.
Single-sided guardrails mounted on the side of the road. They can also be mounted in wide center strips.
Double-sided guardrails that are usually mounted in narrow center strips.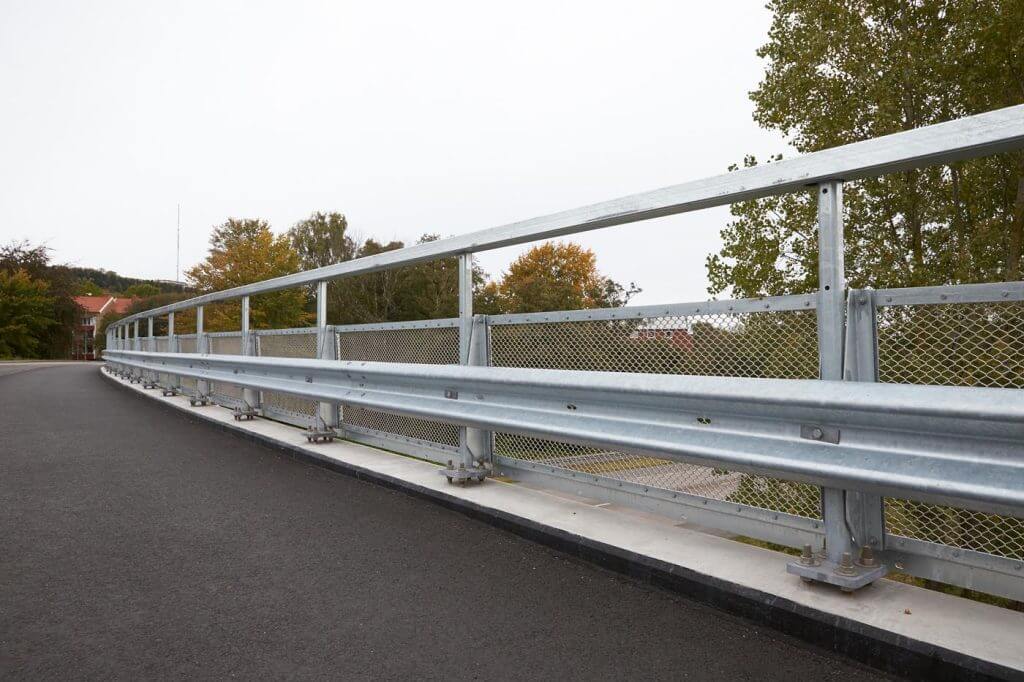 Guardrails mounted on the edge of a bridge.